After tons of rain, there's been a mudslide on W. River Parkwy/4th St. S, resulting in 12-14 ft of mud on the roadway. Traffic being diverted.
7:33p UPDATE: Bike path, walking path and roadway being barricaded and they're calling for front end loaders to remove the mud.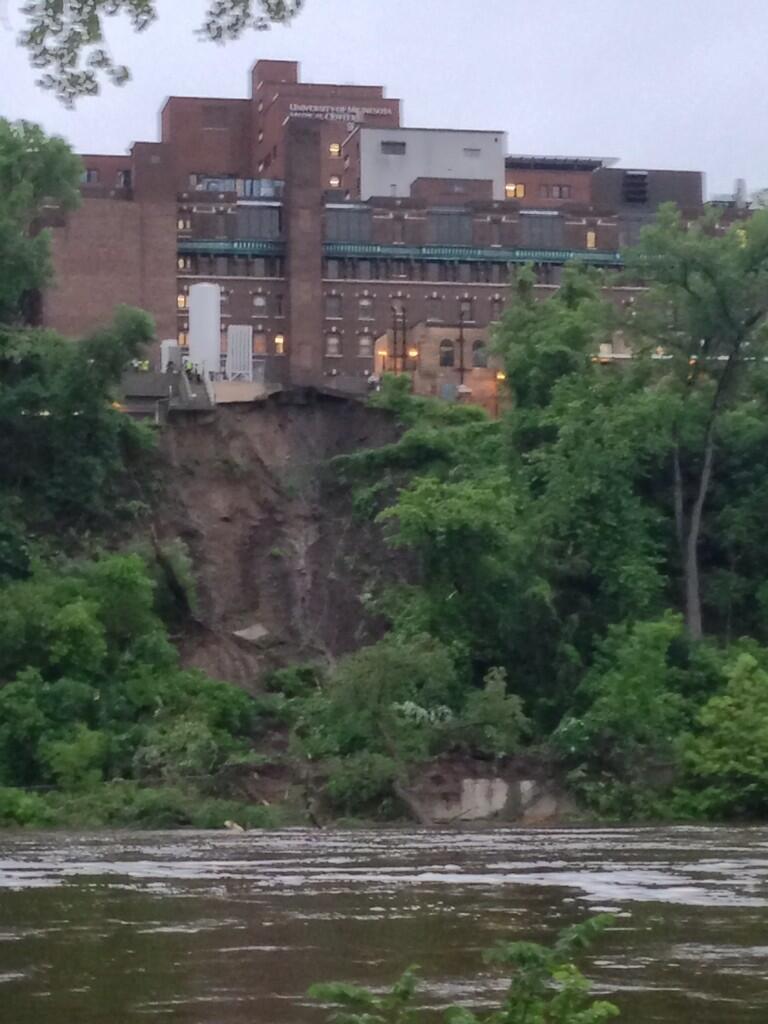 KMSP-TV
FOX reports hospital engineers told the fire department the foundation beneath Fairview's oxygen tanks was undermined in the slide. Safety officials estimated 15 to 17 stories of mud and trees came crashing down. FOX says officials believe no cars were buried or swept away but were working to verify that.
KMSP-TV