There is extensive damage following todays North Minneapolis Tornado. Many large trees are down, PERHAPS THOUSANDS, along with power lines, making motored vehicular travel difficult.
The Cities "North side" (west of the Mississippi) is closed! It's been reported there are 24 deputies who have set up a command post.
Now, residence are worried about a night of crime. Just before 10pm it was reported that police were preparing to enforce curfew, with gas masks and crowd control gear, as a liquor store was being looted.
Other damage reported include a train derailment near Water Works, north of Camden.
A construction crane was reported toppled.
There were reports of a large scale gas leak, elsewhere.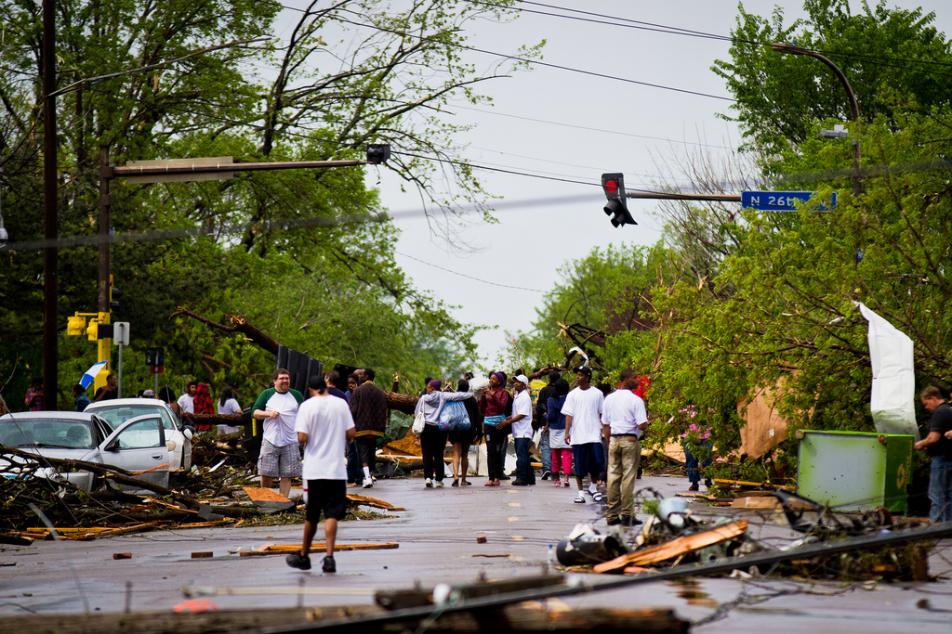 I will now check my YouTube resources and post as I find...
POST TORNADO UPDATE. FACEBOOK PAGE.